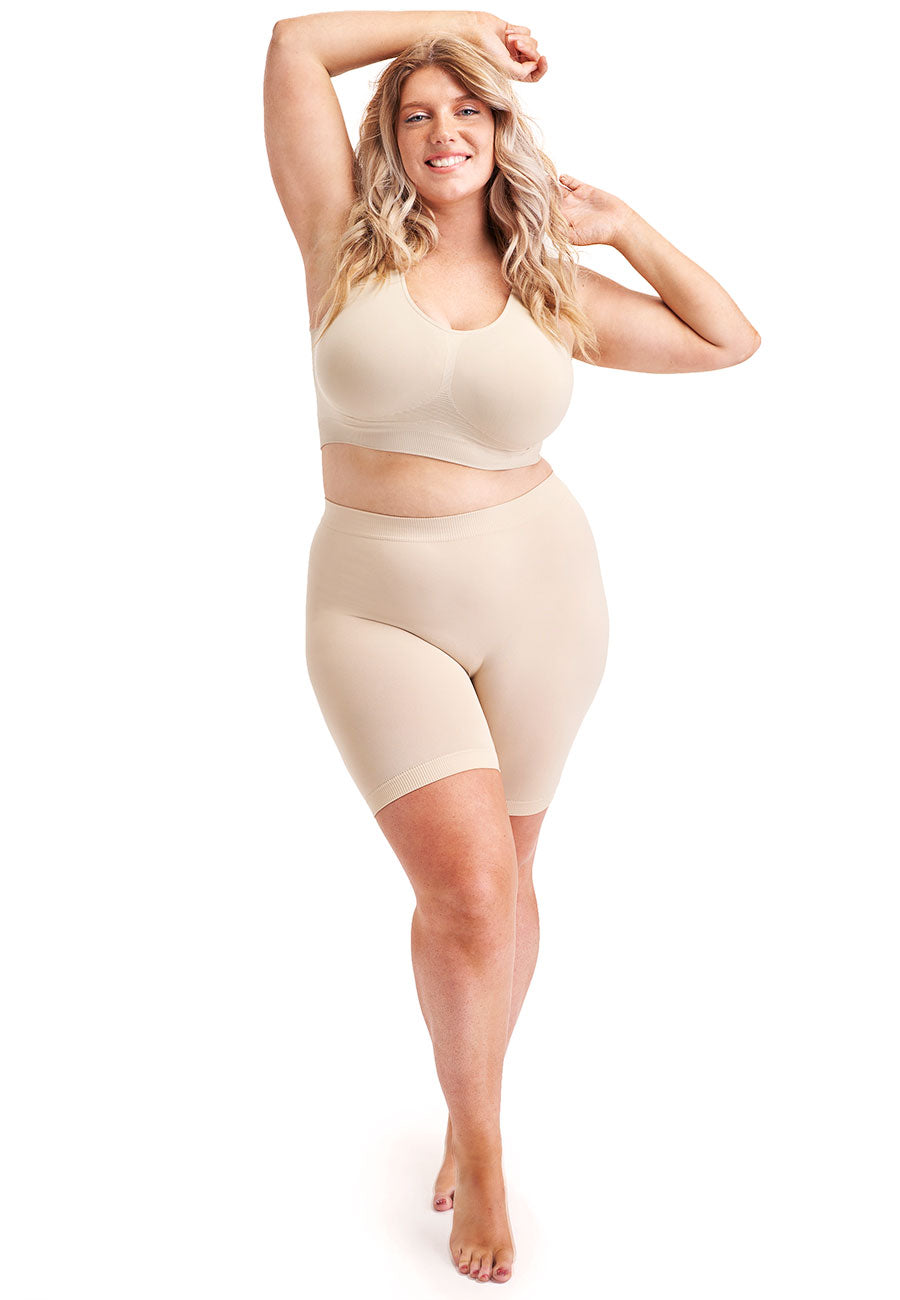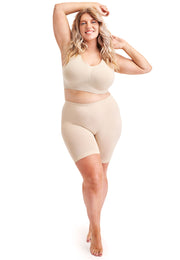 Step aside chubb rub!
Love these shorts. Being a short legged woman (25" inside leg) many of these kinds of shorts are just too long. These are the perfect length, go to mid thigh, just where I want them to be. I've also found that others that were made of tight like material still rubbed my legs. But not these, so smooth and comfortable, wash extremely well, never lose shape or tightness. A must have for any woman that suffers from chubb rub and for us shorties, the short leg ones are a wardrobe staple! I now own 4 pairs, 2 white, 1 black and 1 nude! Cannot reccomend these enough!!! Get behind me chubb rub, you're not wanted here!!!
SO COOL
Love these shorts. So comfortable to wear and makes wearing a dress a pleasure again. They remain cool to wear even on very hot days. The fabric is very soft and breathable. Now own quite a few pairs and would highly recommend.
Life changing!
These little shorts have changed my life! I have always suffered from chafing thighs (even when I was young and slim), and wearing a dress or skirt in the summer became a no-no. I've tried different methods to counteract the problem and not had much success! I remember saying to friends there was a gap I'm the market for a product such as anti-chafing shorts years ago! (Missed a trick there I think). Anyway, these shorts are perfect. They are made of lovely soft material that stretches with your body contours (no digging in at the waist or around your thighs) nor do they ride up as you walk - the grip gently on your skin but that grip is strong! I can now wear dresses and skirts again with no fear of painful red-raw skin! The sizing is accurate too, which is such a bonus in this day and age. I have 2 pairs and will continue to expand my collection without any hesitation. You can buy with confidence, these are worth every penny. Thank Big Bloomers! 😊
Perfect
Arrived just in time for heatwave. Perfect under dresses as stop chafing & are so cool & comfortable. Will definitely be reordering. Sit well on thighs & don't ride up like more expensive brands.
No more chafing!
I have tried other brands and especially on hot days, still get chafing. Not with these! I absolutely love them, doesn't feel like I have them on.
MULTIPACKS Available
Great savings
DESIGNED IN THE UK
Made in Italy